YOFO Anti Glare Matte Finish Anti-Fingerprint 9H Ceramic Protector for Samsung Galaxy M40
Rs. 82.00

Rs. 82.00

Save Rs. 417
Tax included.
Shipping
calculated at checkout.
---
---
YOFO Anti Glare Matte Finish Anti-Fingerprint 9H Ceramic Protector for Samsung Gaalxy M40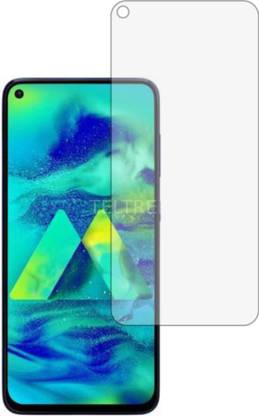 SMOOTH EXPERIENCE – The screen protector gives you smooth original screen experience due to its high quality 9H Japanese material

100% PROTECTION - It protects your phone from high impact drops, keys in your pockets, metal objects in your bags and other day to day scratches.

Scratch resistant : Anti Glare Matte Finish Anti-Fingerprint nano primer coating and oleophobic coating provides excellent strength to make sure 100% scratchproof tempered glass
Don't like the full glass curve edge screen protector which has a very easily cracked glass edge, our new Steel Alloy edge has good toughness and crack will never happen once applied.

EASY INSTALLATION - You can install the tempered glass protector yourself without any issue


Original Dainty 100% , Natural Feel and Increased Durability , Crystal Clear View , 100% Protection, Our glass processed shield, provides extensive protection from outside damages and scratches including sharp objects like knives and keys and its laser cut for a perfect fit. Our glass protectors are the latest in state-of-the-art screen protection technology. Highly durable and scratch resistant/chip resistant, this strong protector will guarantee your phone the best protection against drops, bumps, scratches and normal wear and tear. Get all the protection without any bulk.
The screen protectors are thin, making them ultra-light weight to allow for a 'delicate touch' style screen protector that promises not to interfere with the sensitivity of your touchscreen. To top it all off our glass protectors are designed to be 99.99% transparent to promote an optimal, natural, crystal clear viewing experience.

---
We Also Recommend
---